Welded wire mesh is mainly used as barrier fencing in a square or rectangular shape. It is also used in reinforced concrete, notably for slabs, since the large flat surface makes its use more economical.
The mesh can replace traditional "cut and bend". According to national and international standards (ASTM-A497, BS4483, and DIN488), the welded mesh is an electric fusion welded per fabricated reinforcement. It consists of parallel longitudinal wires with accurate spacing weld to cross wires. It is made of high-quality steel, through automatic process sophisticated welding technique.
Prefabricated buildings, wall and fences.

Bridges – tunnels – metro networks.

Pipes – lining water channels – piles.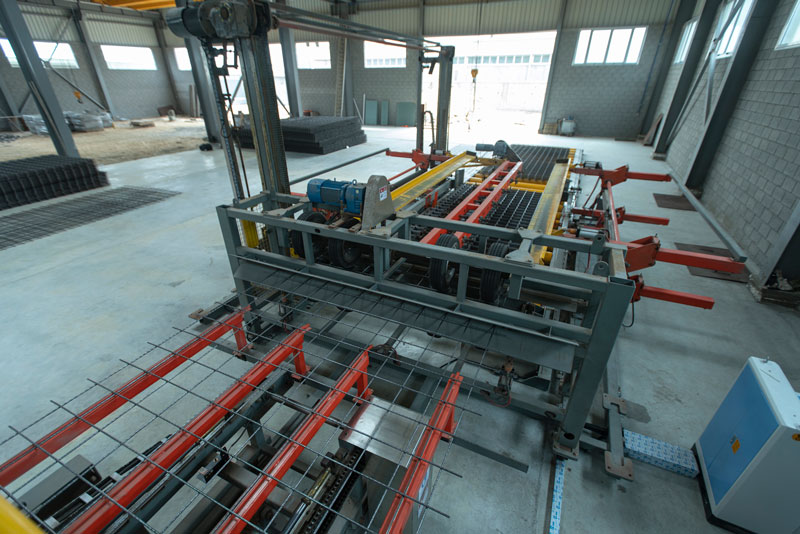 Our company produces welded iron mesh in diameters from 5mm to 12mm (smooth or ribbed).Regularly, mesh sheet range in dimensions of length up to 6 meters, width up to 2.4 meters. The spacing between the longitudinal and transverse skewers are as per customer's request.

Reduced construction cost due to enhanced speed of construction

Improved site efficiency & productivity with reduced reliance on manpower on-site

Designers can use thinner bars at closer spacing's to achieve efficient stress transfer to concrete with much smaller crack widths resulting in better-finished surfaces

Mesh stays where you put it and has excellent adherence to concrete
Specifications of Welded  Wire Mesh :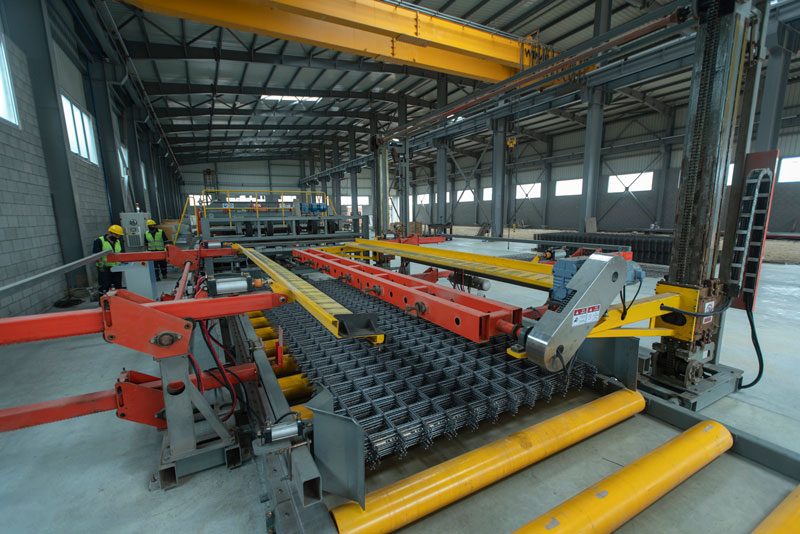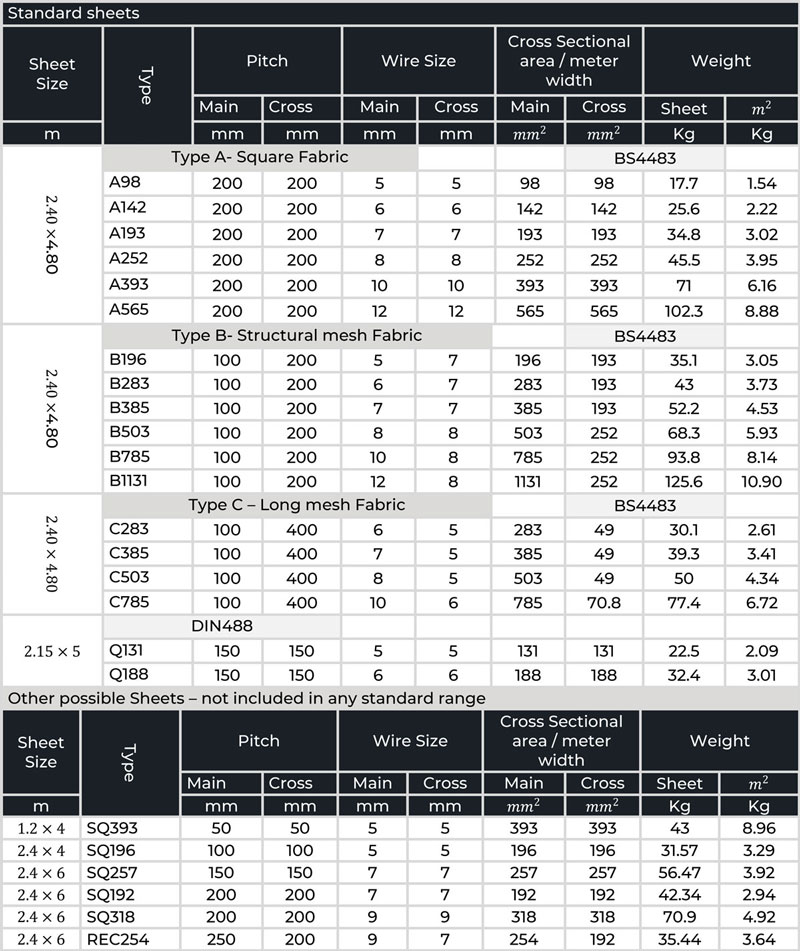 Cold Rolled Coil & Deform