Cold Rolled And Deformed Bar
The Cold Rolling department of Royal for Steel Industries has a high-speed rolling line from the best machine manufacturer with a modern PLC control system. This production line reduces the diameter and increases the tensile strength of the plain hot roll steel with dimensional accuracy and standard ribs formation required for bonding strength in the construction sector. Rolling technology has added another value in having consistency in product quality.
In the year 1968, cold rolled iron was developed and used for the first time as a stronger and more effective alternative to ordinary rebar in addition to its ability to weld.
The company produces cold rolled iron in the diameters 5mm – 12mm (smooth or serrated). It is available in roll form with a weight of 1.5 tons to 2.00 tons and varies from 1 meter to 12 meters. Guarantee of reaching the highest levels of steel B500A, it is more than 20% more efficient and stronger than B400A steel and that is within the specifications (Egyptian – British – American).
Advantages of Cold Rolled Steel:
Improved bond with concrete.

Accurate finished dimensions
Diameters and Properties of Steel Rebars BS4449 – 2005 Grade B 500B: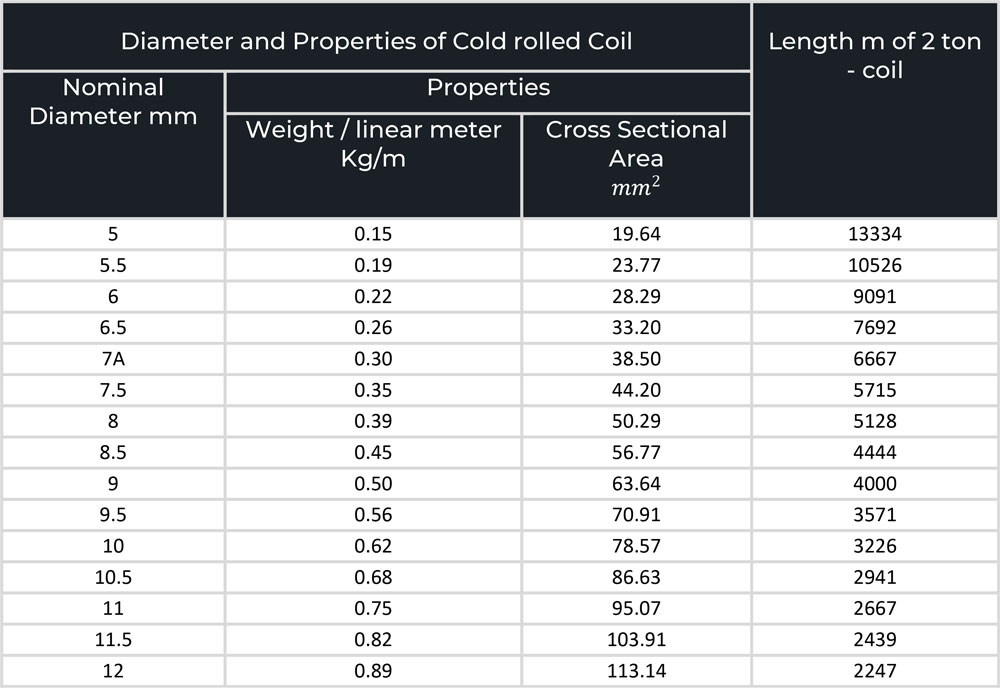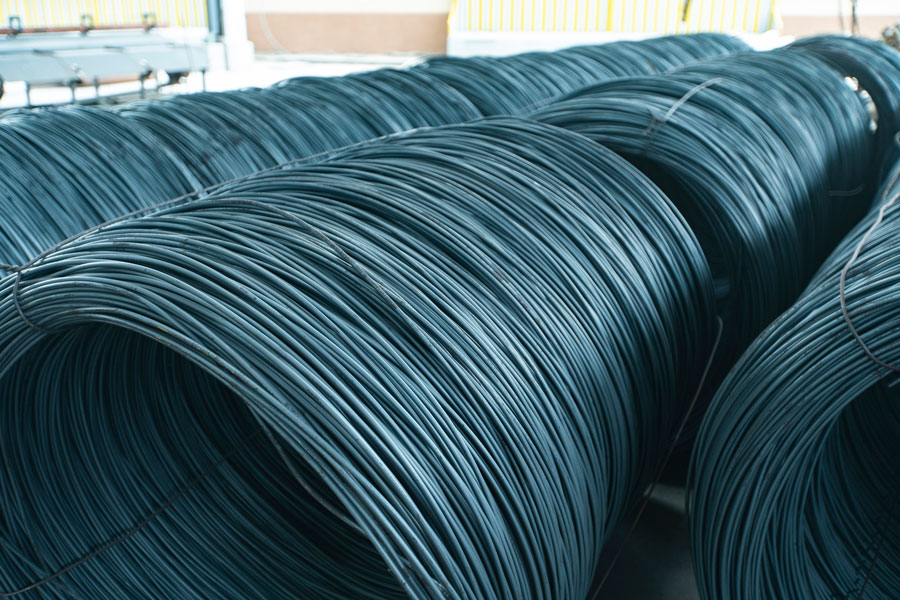 Cold Rolled Coil & Deform